Checkout our spacious layouts at North River! Our Two Bedroom Two Bathroom Apartments start at $1,224 a month and come to life with wood flooring and luxury appliances. Call one of our kind leasing agents and schedule a tour today!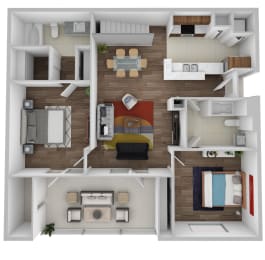 Cumberland
2 Beds
2 Baths
1,105 Sq.Ft.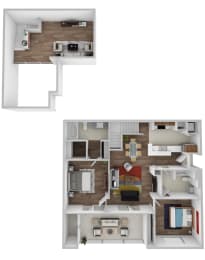 Cumberland With Loft
2 Beds
2 Baths
1,407 Sq.Ft.
The Cumberland with a loft is on the third floor only.
Get Notified